---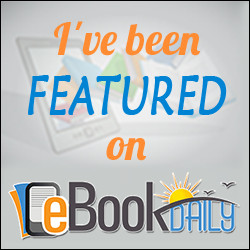 "The other wolves showed submission and respect by crouching and tucking their tails. They were accepting Ben as their new pack leader." ~ The Call of The Shaman.
Amazon's Top 10 in 'Children's Fantasy' and 'Paranormal books'. FREE.
-Official release Jan. 10th 2023-
#4 in the epic Dark Fantasy series
-Coming of age fantasy
-Spiritual & emotionally descriptive
-Written in a very unique style
-Meant to provoke insights beyond entertainment
#3 in the epic series BENJAMIN JONES
Do you really believe death is the end…?? What if it's not…?? What if… it's a new beginning??
While this war rages on, Ben falls into fascination with the book which contains light and dark. Trying to protect this ancient book, he is not able to resist its allure, its darkness. Now he will have to die to learn the truth of who he is, and of who he is becoming.
---
THE STORY:
BENJAMIN JONES is a coming-of-age fantasy series that deals with the themes of self-discovery, light and darkness, and the struggle we all carry within us daily.
Ben is a 12-year-old orphan, indigenous boy who, rejected by his tribe is taken to the White man's orphanage. Guided by the spiritual guru and author Adit Acharya, he will now begin a journey to discover his shamanic roots, the relationship to the reincarnated soul of an ancient demigod living in him, and much more.
From orphan into forces beyond comprehension…
Free download in all Amazon and Kobo countries
IS DARKNESS FALLING UPON THE EARTH…??
This epic story begins about 5000 years ago, in Sumeria, as they came from outer space. Ancient gods, ascended masters, beings of light, above all war and fear. Ben, a 12-year-old orphan boy, born in the 1890s, must discover himself, what happened to his parents, his shamanic powers and legacy.
The ancient gods are here…
---
Psychology/spiritual guidance/self-development
HOW TO STRENGTHEN RELATIONSHIPS…?? HOW TO INCREASE SELF-ESTEEM??
Love is not words and rules. Love cannot be taught. We are all different, so I cannot tell you what it is and you cannot tell me what it is either.
This nonfiction work is about the essence of love, relationships, intimacy, the masculine, the feminine. It is spiritual, psychological, emotional and directed to you personally.
---
Contact the author:
fatalnightmares@yahoo.com
---
For other inquiries:
author@asarodriguez.com